Are you a young adult who is only getting started in life? Maybe your tires have a few miles on them?
Whatever the financial condition, NOW is the right time to keep your finances in order. One of your personal financial priorities should be to do this.
How do you make your finances more manageable? Well, by following some basic money advice that I'll share with you in this post.
The way we handle our budgets has improved drastically due to technical advances. Unfortunately, if you are unaware of the assets, software, and resources that are open to you, you could still be doing it the old-fashioned way.
Working to optimize your accounts, on the other hand, entails making your professional budget, bills, and investments simpler to handle. You might be on the way to streamlining your finances and enhancing your personal finances with only a few clicks of the mouse or even the swipe of a finger.
---
Recommended Reading:
---
Streamlining Your Financial Situation
Simplifying the finances does not often include cutting down on expenses, though that may be a good idea. Instead, that involves avoiding the piles of paper or converting payment systems to something easier to make budgeting, paying, and investing simpler for you.
The theory is that it's simpler to handle your money in general because the investments are more comfortable and streamlined. You're more likely to scan the bank balance on your computer than at a bank machine, and allowing money discipline simply adds a new level of awareness and accountability to your spending and saving.
Payments Should Be Divided Up
You're paying biweekly if you're like many American families. However, the majority of the payments are likely due on the first of the month, which may be overwhelming and result in an unbalanced budget. You could see yourself living like a pauper for the first two weeks of the month and then like a king for the last two.
The easiest strategy to hold the budget in check is to manage your payments. Many of the payments are due on the first of the month, and there are no exceptions. However, if you have the option to schedule such expenses, such as retirement and charitable donations, do so during the second pay cycle to maintain a more sustainable expenditure.
You may also use debt grace periods to spread out the installments more evenly. An auto loan, for example, sometimes has a 10- or 15-day grace period within which a delinquent can pay later without incurring late payments or other penalties. This helps to prevent any of the "bottlenecking" that can arise when all of your bills are due at the same time, particularly if you're paying weekly or on an irregular basis.
Only make sure that the grace dates on separate payments aren't messed up. For example, your home loan might have a 15-day grace period, but your auto loan might only have a 10-day grace period, so it's important to maintain track of both to prevent late payments.
Register for Online Banking
According to a 2011 survey by research company comScore, 74% of bank cardholders completed financial purchases electronically. After all, why not? Internet banking makes it simpler in the following ways: You can now complete transfers that used to entail a trip to the bank digitally.
There's no need to make a special trip to move money, monitor your account balance, or pay expenses, which saves you time and money. Online banking eliminates the need for mailed letters and in-person transfers, just as signing up for paperless payment for your services.
One of the other big advantages of utilizing your bank's online banking services is getting direct access to your assets. Although you can't remove or deposit cash, you can easily verify that a payment has been made or that the budgeting estimates are right.
That access alone will help you organize your finances and guarantee that you still have the most up-to-date details regarding your money when you need it. Many banks need you to register for online services.
It's normally a straightforward online procedure that involves entering your bank account number, verifying that you're the account owner (my bank uses a PIN number system), and creating a username and password for potential access.
Make Use of Apps
My smartphone is my most useful instrument for managing my finances, and I'm not alone: according to comScore, 59 percent of bank cardholders use their phones for the bulk of their financial transactions.
After all, why not? You get easy access to functionality that are normally only accessible online, such as mobile check deposit, account transfers, and bill pay, all in one convenient app and much more:
Transfers of money to other account holders at the same financial institution
Checking the bank account balance
Paying the bills
A record of all purchases
Review deposit on the go
Tools for budgeting
Transferring funds between accounts
Check to see if an app for your bank is available. While the features available differ, several banks and credit unions have certain functionality via applications.
I bank with a nearby credit union, which has a fantastic, full-featured app that can do about anything a bank teller can.
Other applications can be used as guides to help you organize your investments and handle your money more easily. Here are a couple of my absolute favorites:
Check (free, iOS, Android, Windows)
If you have trouble remembering when bills are due, Check is a good option. Check keeps track of all of your records, bills, and other relevant stuff, and it notifies you when bills are due.
You may also pay your bills directly from the smartphone. It streamlines the procedure so you don't have to compile expenses or recall records for six or seven separate accounts at the same time.
Mint (iOS, Android, Windows)
This is a multi-tasking money management app. Link Mint to all of your bank accounts so you can display all of your balances and transactions in one location.
Mint also has a budgeting feature that allows you to set spending goals for different categories and monitor your progress in real-time.
DebtTracker Pro (iOS/Android, $1.99)
When you see a lot of loans and their balances, it's easy to get stressed about paying them off. DebtTracker Pro assists you in gaining control of your loans by allowing you to enter your balances and interest rates, as well as schedule payoffs depending on your preferences, such as prioritizing high-interest debt.
When you can easily see the measures you need to follow and how much you'll be paying for a given loan, it's a lot simpler to get rid of your debts.
Go Paperless
Every month, as the procession of bills begins to arrive in my mailbox, I will easily get overwhelmed. It's not uncommon for me to push unopened bills to the side so I can get to them later, whether it's a cable bill or a healthcare invoice. Of course, this will escalate to a "out of sight, out of mind" mentality, which has lost me a ton of money in late fees.
I now strive to stop using paper money wherever possible. It's a lot quicker for me to make a couple taps and pay as soon as the bill appears in my mailbox, so I can typically pay bills straight from my phone or device. That way, I'm not pushing things off until later and forgetting about deadlines.
There are ways to go paperless for certain services and payments. Log in to your online accounts and see if there's a way to get your bills delivered to your inbox instead of your mailbox.
Then, without any more fuss or muss, simply pursue the prompts inside the email to easily pay the bills. As an added advantage, logging through the different accounts for a brief statement, rather than paging through a stack of bills to get an exact estimate of what you've paid, is far better at tax time.
Make Payments Automatic
I set up automatic transfers for accounts that are stable from month to month wherever possible. For eg, since my city bill is still the same sum, rather than logging into my account and manually paying each month, I have my account set up such that the amount is automatically debited.
Many banks enable you to set up your own auto pay rules inside your account such that the balance is delivered electronically or by check to your preferred service provider. You don't have to wait unless a utility or creditor provides the alternative.
Although auto paying accounts that shift from month to month is feasible, I prefer to pay them manually so that I can adapt my budget accordingly. When my energy bill is larger than average, I want to see that and pay it so I can make up the difference somewhere.
Always bear in mind that using autopay does not suggest that you can neglect your bills. It's also necessary to double-check the receipts and expenses and ensure they're covered in full and on schedule.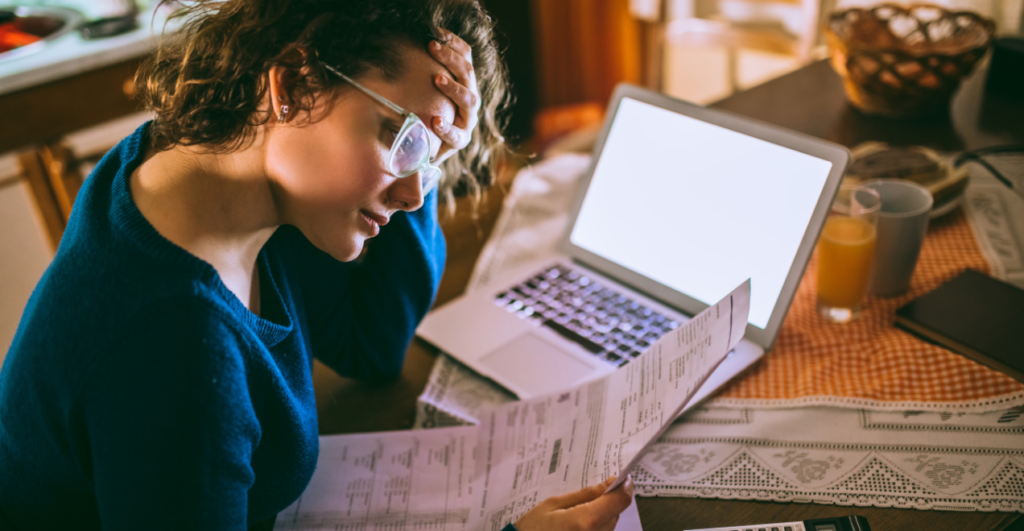 Accounts Should be Consolidated or Eliminated
You may think you have so many open accounts, purchases to produce, and account management to complete. Streamlining your finances is a smart idea to "spring clean" your daily expenses, accounts, and services and make money management simpler.
Make a list of your usual monthly expenses. You can discover that some aren't as relevant as others. Are you finding matters more difficult by paying for a DVD rental account, an expensive satellite kit, or an internet streaming provider in addition to paying for petrol or electricity? Consolidate or delete accounts wherever necessary. For instance, I enjoyed Netflix, but by attaching video content to my current Amazon Prime account, I was able to cancel Netflix and just have (and pay for) one account.
Often, if you have several credit card balances but just one with a tiny balance, get serious about paying that off. That'll be one fewer bill to keep track of.
Make a Habit of Checking Your Budget on a Regular Basis
According to a Gallup survey from 2013, about one out of every three Americans prepares and maintains a budget. The poll observed that the existence of online banking may account for some people's lack of need for a regular budget, but that a regular budget is still a good financial idea.
Hopefully, you've already built a budget. However, only doing the math once isn't enough to hold the finances in order. You can monitor the budget on a daily basis to ensure that the calculations are right and to prepare for necessary changes related to unplanned costs, holidays, and other miscellaneous expenditures.
If you don't balance the budget on a daily basis, your finances may get disorganized. Make a monthly spending checkup a priority. It would only take you about 20 minutes to complete the following tasks:
Gather the expenses for the month.
Go to your online banking account and log in.
Check the report for any erroneous or fraudulent transactions, as well as to verify your transfers meet bills.
For your spouse or girlfriend, go through the next month's events and expenditures.
Making the required changes, such as the energy bill during the hot summer months.
Checking to see if you're on track to meet any financial objectives you've set.
Log out of the app.
It's much simpler to spend 20 minutes a month reconciling a budget than it is to sift through bills and expenditures once a year when the budget has gone off the rails. It's a fast and easy way to ensure you're on target.
Final Thoughts
The concern with being bogged down with bills, plans, accounts, and transactions is that you lose incentive to maintain care of your money as you get exhausted. Your investments, on the other hand, begin to dominate you. Why not automate and schedule the procedure and make it even simpler for yourself? You'll feel less worried around money and personal finance if you utilize the resources available to make investments easier and more comfortable.
What are some of your favorite strategies to make your finances more manageable?
---
Recommended Reading:
---